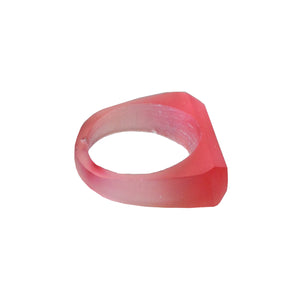 All resin rings are cast and handmade with love, in New Zealand by Cat Cheshire Atkinson. Each ring is individually made, and is unique.
This collection of rings is based on the film 'Suspicion' by Alfred Hitchcock. The shape of the rings, and the light that they capture reminded me of the glass of milk in 'Suspicion'. So I ran with it. 
All rings are currently size 8. Other sizes to come.